CivicMakers Salon – Democracy in the Workplace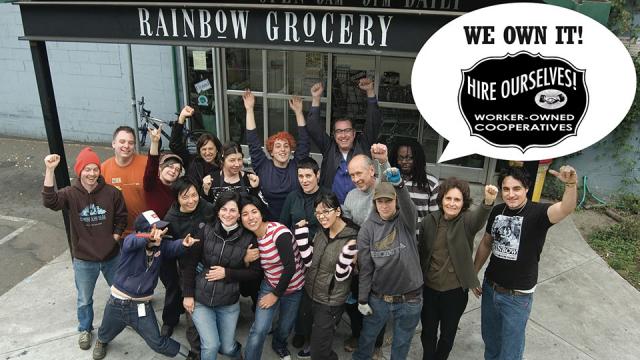 A global movement is transforming workplaces into inclusive, participatory, employee-powered enclaves of 21st century democracy. From worker-owned cooperatives to breakthrough management practices like Holocracy, entrepreneurs, social impact organizations and civic tech leaders are adopting democratic principles in business with staggering results. 

B Lab, the non-profit behind a global movement using the power of business to solve social and environmental problems, is joining CivicMakers to demystify the various structures that entrepreneurs and civic tech leaders have for organizing their enterprises. B Lab staff will also share the B Corp certification standard, which is helping organizations embed democratic principles into operations, governance, treatment of workers and community engagement/reinvestment.

Join us for a fun and educational night of democracy in the workplace in three parts:
THEORY: Part one will introduce the various legal structures available to those creating the next generation of organizations meeting human needs while solving pressing issues and/or solve social and environmental challenges.

Leslie Keil – Partner, Hanson Bridgett LLP
Kevin Bayuk –  Founder, LIFT Economy
Magenta Ceiba – Executive Director, Evolver Network
Noah Thorp – Founder, Citizen Code

PRACTICE: Part two features a panel discussion with examples of democratic principles in action, which will touch on three major themes: governance, workers and community.

Amy Johnson – Executive Director, US Federation of Worker Cooperatives
Abby Maldonado – Diversity Programs Specialist, Pinterest
Chris Tittle – Director of Organizational Resilience, Sustainable Economies Law Center 

PARTICIPATION: For part three, we'll practice democracy in action! Attendees will vote on moderated group discussions to go deeper on the themes discussed throughout the night.
Of course, there will be plenty of time for networking with the best and brightest in civic tech and social impact. Refreshments will be served. Come prepared to be inspired!