THE BEGINNINGS
The CivicMakers story began, of course, with people coming together.
In the Spring of 2014, Lawrence shared with Brian his inspiration for creating a space for those interested in the new(ish) field of civictech to convene, dream and do. On a summer San Francisco evening, at a coworking space on Market Street, they brought together over 150 people to share ideas for how democracy could be improved through technology and innovation. CivicMakers was born.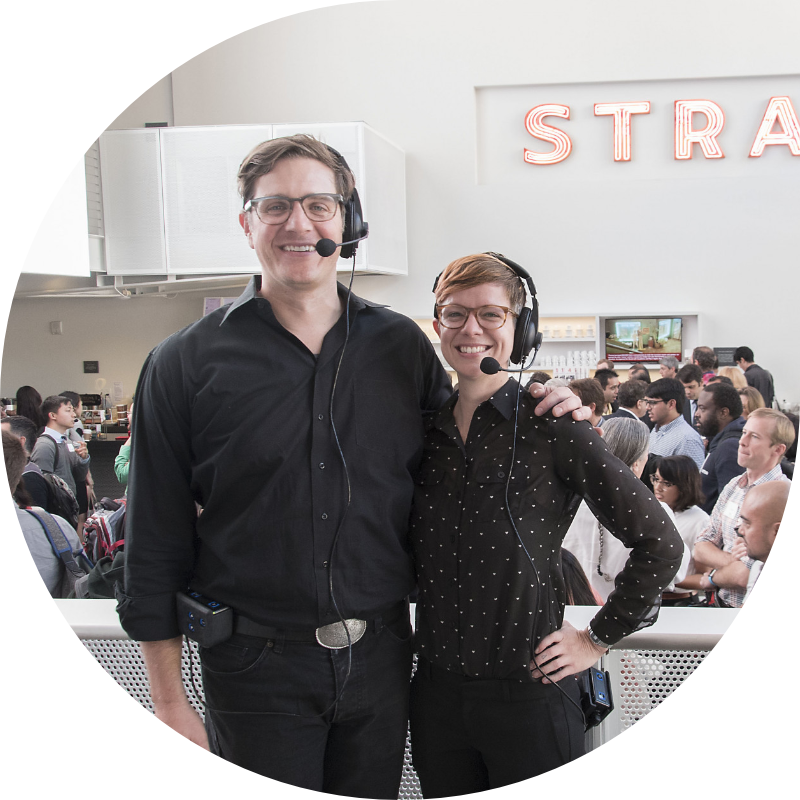 GETTING PROFESSIONAL
From the spark of that first event, it was clear a light would continue growing to draw together a community of passionate civic professionals. In 2015, Judi chipped in to organize an event about democracy in the workplace. While continuing the event hustle, she and Lawrence launched CivicMakers consulting services by supporting the seminal Startup In Residence program to grow from a local, to regional, to national program.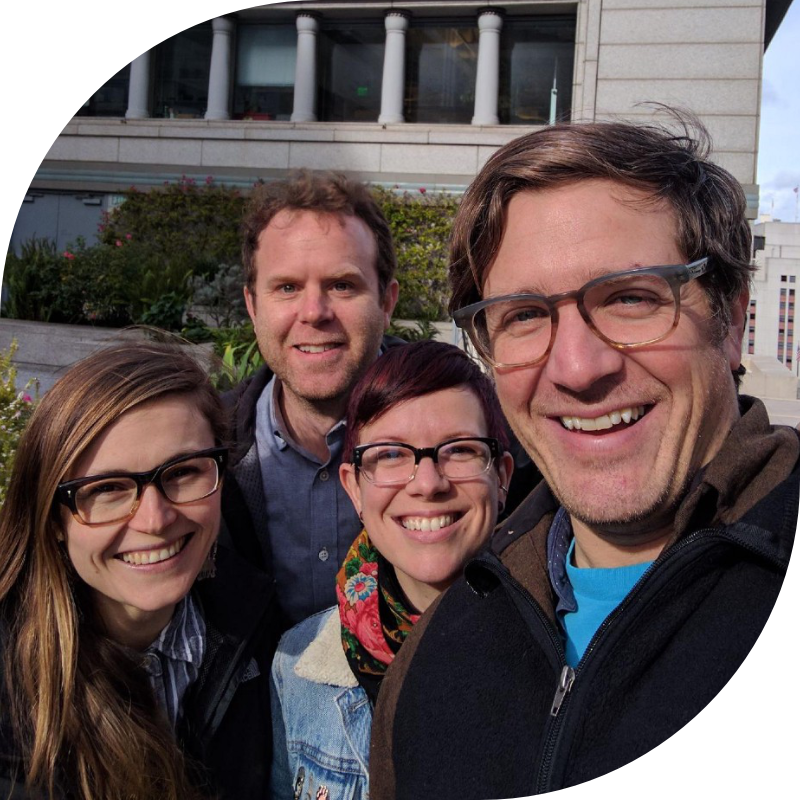 CONTINUED OPPORTUNITY
In 2016, we launched our popular LINKS newsletter to connect our community by highlighting the good work and many opportunities in the civic space.
By 2017, our consulting work was ramping up, and Cristelle joined to help professionalize our consulting services and expand our community engagement offerings. Since then, we've had the opportunity to work with local government and civic organizations across the state of California and beyond. Highlights include co-creating one municipality's first city-wide strategic plan, teaching human-centered design to nearly an entire city staff, and designing a program to ensure diverse resident input on digital city services. Learn more about our work and our services.
LEARNING FROM COMMUNITY
Also in 2017, we hosted our first training on human-centered design, which has grown into a suite of trainings and learning experiences, including our signature Learning Lab program.
Before the COVID pandemic, we had hosted over a hundred trainings, workshops and public events, from meetups to happy hours, from salons to hackathons, for thousands of civic and government professionals. We are ever grateful for what we learn from these inspiring humans, and this learning continues to inform our work. We hope to give back by sharing some of our most-used tools and resources.
GROWING OUR TEAM
Throughout the pandemic, we've continued our work, while hosting virtual events as we can. And we've grown an amazing team of civic magicians, while continuing to refine our approach, as well as the services we offer for local governments and civic organizations.